Novachannel AG / Tourist Directory
Trading >From Lucerne, Switzerland
Also Referred to as Nova Channel AG
July 2005: Novachanne AG are raided by the police!! More...
So Far the following Names have been reported on Novachannel's Contracts, there may be more guises


Camping Tourist directory
Tourist Directory (Camping)
Camping Guide
Tourist Directory Restaurant Guide
Travel Agency Tourist Directory
Tourist Directory Travel Agency Guide
Hotel Guide
Restaurant Guide

If you have a form with a different name on it, or feel there is any other important information we have missed: please email




DISCLAIMER This website is in no way affiliated or assoaciated with the Novachannel AG / Tourist Directory. This is a non-commercial website established in Opposition to all companies that mail potentially misleading contracts and who refuse to cancel such contracts when they are disputed.
StopECG is not responsible for the content of any external site we link to.
| | |
| --- | --- |
| | In this section we are collecting the stories of people encountered Novachannel's sales tactics, please send your story! |
International help.. Click your flag!




Company Info
Novachannel is a relative newcomer, first appearing in the year 2000, we saw the first contracts around the end of 2001. The arrival of Novachannel roughly coincided with the demise of the Liechtenstein based Tour And Travel Guide, which also specifically targeted the tourism industry.

The Contracts used are a variation on those used by the European City Guide and Construct Data (Fair Guide) indeed the terms of the contract are very similar.

Contact Info:
NovaChannel AG
P.O. Box 3870
Landenbergstrasse 36
6002 Lucerne
Switzerland
tel: +41 41 367 07 07
fax: +41 41 367 07 67
info@touristdirectory.info
www.touristdirectory.info

See Top Table for a List of different trading names reported to us. Check the research and background section for information on other Novachannel websites and their previous trading address.

Novachannel use both Premium Recovery AG and Gravis Inkasso Gmbh to Pursue people who refuse to pay.

Advice if you are receiving demands for money


To Pay or not to pay
For legal reasons StopECG cannot issue advice either generally or to individuals on the issue of whether you should part with money based on the document you have signed. All we can do is appraise you of the situation as it stands and allow you to make up your own mind. We hope the notes below are of assistance.
Novachannel has many companies on its books who have, or are disputing the validity of its contracts.
As far as we can ascertain no one who has refused to pay has ever been taken to court. Court action has often been threatened both by the guide and the associated debt collection companies. Threats can be very direct and urgent but in every case we have followed the threats have passed without court action occurring.
StopECG would actually like the Novachannel to bring a court case against an individual for non payment, we have a wealth of evidence and a fighting fund and in the event of them attempting to enforce a contract we consider to be misleading on an individual we will do all we can to prevent them succeeding!
Those who have paid often receive further demands for money, if you read the small print of the document you will discover that it runs for 3 years, so paying an installment may not be the end of this issue.
Note: In 2003 an Italian Company complained to the European Advertising Standards Alliance (EASA) (Report 837 Nova Channel AG). Unfortunately no ruling was made as Nova Channel agreed to cancel the contact.



If you are unhappy with Novachannel you need to file the relevant letters of complaint. Remember, the more letters you write the more likely it is that people will take note Important letter you should write to Novachannel

According To the Swiss Embassy in London (on a page titled UNFAIR PRACTICES VIA SWITZERLAND) Art. 23 of the Swiss Code gives you a getout clause if your dispute is less than a year old.



From The Swiss Embassy website, The Exact Statement Regarding Novachannel AG



If someone has been deceived into concluding a contract by NovaChannel AG, he/she can challenge the contract by writing a letter to the counterpart within a year of discovering the error, stating that he/she has been deceived and that he/she considers therefore the contract to be invalid. The contract is then considered to be annulled (Art. 23 of the Swiss Code of Obligations); the consequence being that there are no outstanding obligations of any kind.

If a debt collection company or another representative of the counterpart should insist on paying the money, the debt collection company respectively the representative of the counterpart should also be informed that the contract has been annulled.

Attention is drawn to the fact that only the civil judge is in a position to definitely state whether the challenged contract is really invalid if the party insisting on the validity of the contract chooses to initiate civil proceedings. Latest info on this (updated 11th Jan 05)



What Does This Mean?
Put Simply, You should write to Novachannel quoting Art. 23 of the Swiss Code of Obligations a stating that it is less than one year since you realised you were fooled by the wording of the contract into signing a document you would not have signed were it more clearly laid out. As such you are challenging if and it must be considered to be null and void.

Request a response confirming that Novachannel understand this and have cancelled your contract

Send By Recorded Delivery

Notes:

If it is more than a year since you discovered that Novachannel expected you to pay for your entry, this particular law will not assist you. The Date you discovered the problem is most probably the date at which you received your first invoice.
Please still write a letter of complaint to Seco, it is important that they are appraised of all instances where people are in dispute with Novachannel
The Debt collection companies are also affected by this code, If they contact you, please re-send your original letter to Novachannel.
IMPORTANT: the last paragraph makes it clear that Novachannel could go to a civil judge and dispute their obligation under the code, however stopECG consider this unlikely at the time. If you are in dispute with Novachannel you can keep up to date with developments by bookmarking this page or by joining the Stopt&t email list. Latest info on this (updated 11th Jan 05)
Contact the Swiss Authorities

Why: Seco has launched a criminal investigation into Novachannel. They are collecting all correspondance with this company.
How: Please follow the notes in the red box below, Keep your letter as simple as possible.
Enclose photocopies of all your correspondence with the Novachannel AG.

State Secretariat for Economic Affairs (Seco)
Legal Affairs
Effingerstrasse 1
3003 Berne
Switzerland.

E-mail: fair-business@seco.admin.ch
Fax: + 41 31 324 09 56
Website: http://www.seco.admin.ch



Whenever filing official complaints, we recommend you keep your letters short, polite and factual. If you feel the original document was misleading, please breifly explain why

You should include copies of all Correspondence you have had with the guide and with their agents. We reccomend you send high quality photocopies and should keep your original correspondence on file. If you have lost or destroyed any documents please note this in your letter of complaint.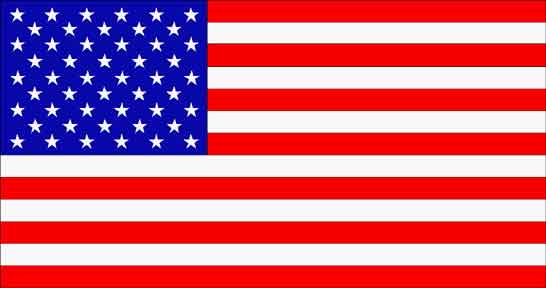 Additional Information for US Readers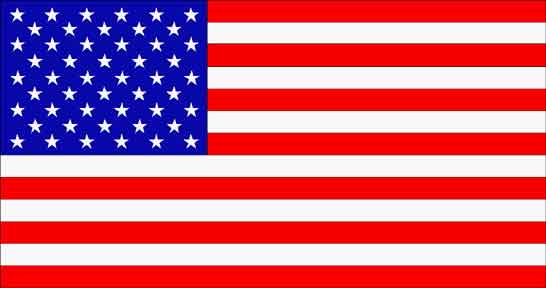 US Companies in dispute with Novachannel AG are asked to file the following complaints In Addition to the letters of complaint detailed above

Federal Trade Commission
Office of Business Fraud
600 Pennsylvania Ave NW
Washington DC 20580
Tel: 1-202-326-2800
Fax: 1-202-326-2034
Email: OIG@ftg.gov


You can also file a mail fraud complaint with the US Postal Service:
http://www.usps.com/postalinspectors/fraud/MailFraudComplaint.htm

Finally try Econsumer.gov, though this is mainly for personal consumers
http://www.econsumer.gov





Going to the Press
Why: Getting articles in the local press will forwarn others about contracts they may recieve in the post.
How: Getting an article into the local press is surprisingly easy More..

Contact Local trading Standards
Why: Differnet local Trading standards work together and the more people write in, the better picture they will have of any problem across the whole country. Also if they get a lot of complaints Trading Ttandards may act to warn others or do a press release.
How: You can find your local contact from Their website or by phoning your local council. You do not need to write a letter, a phonecall will do it.


Contact Your National Self Regulation Organisation
Why: Self Regulation Organisations (SROs) Enforce responsible advertising from within the industry, some have legal powers as well. They also liase with government enforcement agencies. Getting a letter to your national SRO is important.
How: To find the contact details for the SRO in your country visit:
http://www.easa-alliance.org/about_easa/en/easa_members.html

You should provide copies of your correspondence with the Novachannel + a letter (in your own words) explaining if/how you feel mislead. Make it clear that you are filing a Cross Border Complaint

The Give 'em the slip option
Many people have written over the years suggesting simply returning mail unopened, we do not advocate this, if you have a dispute with Novachannel, please stand up to them and do the letter writing suggested above.

Details on this company
Novachannel AG Was initially Registered in November 2000. Here is a chronology of information as seen on the Swiss Company Register

10 Nov 2000 First Registration at Hauptstrasse 54, 6045 Meggen, Switzerland
Signatory - Eugster Gust of Oberegg, in Appenzell - member
Share Capital 10,000 Swiss Francs

7 Dec 2000 - Increase in Share Capital to 20,000 SF

13 Mar 2001 - Eugster, Gust becomes president

19 Apr 2002 - Eugster, Gust Ceases to be president, but remains signatory in the capacity as member.
http://www.shab.ch/shabforms/servlet/web/PdfView?DOCID=443542

28 Nov 2002 - Michael Roewe, a German citizen, in Meggen became a signatory in the capacity as manager
http://www.shab.ch/shabforms/servlet/web/PdfView?DOCID=756334

7 Mar 2003 - Move To Current Address (See Below)
http://www.shab.ch/shabforms/servlet/web/PdfView?DOCID=902302

Prior To The Move the trading address was
Tourist Directory
Novachannel AG
PO Box 331
6045 Meggen

Coincidence or more? Ovag International AG can be contacted at

OVAG
PO Box 338
6045 Meggen

in February 2003 the Novachannel web page listed the 'team' as

Thomas Volkmer - CEO Production
Frank Dohms - CEO Marketing
Udo Prummer - Art Director
Hayrettin Akil - Supervisor Administration
András Csirmaz - Supervisor Engineering

This information has now been removed

Frank Dohms (Presumably the same person) registered the main web domain on 28-Jan-2000. Other sites were registered or are managed using the names Peter Mueller, Thomas Volkmer and Hayrettin Akil

Although Novachannel moved in 2003 the phone number they had used was passed to a new company, SC Network which for a while ran a slew of sex sites, including www.swingerchannel.net.

Swingerchannel.net In turn, briefly carried a part of Ovag International AG's Link Farm. Since then www.swingerchannel.net has passed to a new registrant Swingers Online who have a registration address in Amsterdam but a telephone number which is a cellular/PCS phone based in Miami, Florida, USA.

Interestingly a Frank E. Dohms is listed as president of Ovag International USA in the Swiss Chamber of Commerce for Florida USA. We do not know if this is the same Frank Dohms as noted above.

www.swingerchannel.net has address 216.193.193.67 (See Below)

Currently Novachannel AG appear to be looking also towards markets in USA. Thus between 2002 and 2004 they have employed the US Law Firm Gallop, Johnson, & Neuman, L.C. (GJN) who have applied for 5 US trademarks on Novachannel's behalf:

2878818 NOVACHANNEL TOURIST DIRECTORY
unallocated NOVA CHANNEL TOURIST DIRECTORY
2719163 WYSIWYC ... WHAT YOU SEE IS WHAT YOU CHAT
2719162 NOVACHANNEL
2719161 WYSIWYC
(NOTE: You need to be logged in to the USPTO website in order to see these applications/trademarks or to conduct your own research: To do this: Click Here

In applications 1&2 the address is given as:
novachannel AG CORPORATION SWITZERLAND,
Landenbergstrasse 36 6005,
Lucerne,
SWITZERLAND

In applications 3,4&5 the address is given as:
Novachannel AG,
Hauptstrasse 54,
6045 Meggen,
SWITZERLAND.

It was GJN who brought an unsuccessful ICANN Claim against www.StopECG.org in 2003.

GJN have also registered/applied for trademarks on behalf of OVAG International AG and The European city Guide

Novachannel AG have a number of associated websites, most have largely similar content and appear to have little function other than search engine spamming.

http://www.touristdirectory.info
http://www.novachannel-customers.com
http://www.novachannel-info.com
http://www.novachannel-information.com
http://www.novachannel-worldwide.com
http://www.novachannel-international.com
http://www.novachannel-web.com
http://www.novachannel-videoconference.com
http://www.novachannel-webcam.com
http://www.novachannel-directory.com
http://www.novachannel-tourist.com
http://www.novachannel.com

when checked on 1 Nov 2004 All the Novachannel link farm domains resolved to the same IP address (216.193.193.73)

The IP block allocation is:
Mzima Networks, Inc. NETBLK-MZIMA-02 (NET-216-193-192-0-1)
216.193.192.0 - 216.193.239.255
Equinix, Inc. MZIMA02-CUST-EQUINIXIPC02 (NET-216-193-193-64-1)
216.193.193.64 - 216.193.193.95

The actual IP address 216.193.193.73 is in a smaller block which appears to map to a conseutively numbered hosts on the domain vcsystem.com, a domain registered to EYE-NET GmbH, Levelingstrasse 102 a, 85049 Ingolstadt, Germany Tel: +49 841 96778 40

u01.vcsystem.com has address 216.193.193.66
u02.vcsystem.com has address 216.193.193.67
u03.vcsystem.com has address 216.193.193.68
etc. to
u10.vcsystem.com has address 216.193.193.75
u11.vcsystem.com has address 216.193.193.76
u12.vcsystem.com has address 216.193.193.77

On 1 Nov 2004 The web page http://www.eye-net.de/html/impressum.html shows the current position of the two "team" members Thomas Volkmer and Udo Prummer as members of the Board of directors of Eye-net GmbH.

When Checked on 17 Feb 2005 all of the novachannel-xx.com domains had moved to a different vcsystem host, namely nl01.vcsystem.com. nl01.vcsystem.com has address 213.201.233.14 and according to the ripe database is hosted by Novaxess Broadband e-business Solutions, Novaxess Network BV, Joop Geesinkweg 220, 1096 AV Amsterdam, The Netherlands. The host also maps to the name colo4.mevershosting.nl

Novachannel/Tourist Directory publish their Directory on a CD-Rom which can be purchased on their website, Analysis of their database brings an interesting fact, firms that were previously listed on the Tour and Travel Guide's website report that they have been transferred to the Novachannel/Tourist directory List. Businesses listed in this way have not been invoiced by Novachannel though some have received the misleading forms pictured above.

The Yachting Almanac
This is a relatively new Novachannel operation, Their website went live at the end of February 2004 and the database of advertisers is still small, we have no evidence to suggest that this site is currently mailing contracts.

NovaChannel AG
P.O. Box 3870
Landenbergstrasse 36
6002 Lucerne
Switzerland
tel: +41 41 367 07 07
fax: +41 41 367 07 67
info@yachting-almanac.com
http://www.yachting-almanac.com/
http://www.yachtingalmanac.com/

A Whois Search for www.yachting-almanac.com And www.yachtingalmanac.com conducted in February 2005 revealed that the domains were registered in August 2002
Registrant: Novachannel AG
Administrative Contact: Michael Roewe
All emails given were at novachannel.com


Other Pages
Bogus Operation (USA)
beschwerdezentrum.org (Germany)



More info as we get it


.

If you have been affected by any of the above guides, please join below!
Discussion and help list, anyone can post, share ideas with others! Use the box below or send a blank email to stoptandt-subscribe@yahoogroups.com




Return to Index | Premium Recovery AG | International Medical Information | @nti Copyright please distribute!